17th Asia Pacific Forum on Intelligent Transport Systems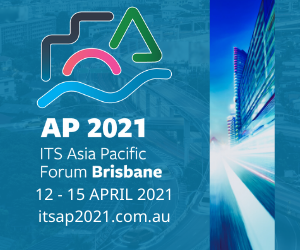 Event Date
April 12, 2021
Event Location
Online and Queensland, Australia
Event Time
12th - 15th April 2021
Event Category
The 17th ITS Asia Pacific Forum is the Region's only leading transport technology event hosted by Intelligent Transport Systems (ITS) Australia at the Brisbane Convention and Exhibition Centre, Queensland Australia.
Your registration will provide access to the 4-Day program to view presentations live as well as the full on-demand content, visit the exhibition, connect with speakers with questions, plus access delegates around the world to connect, network, arrange meetings, live chat and more. All attendees will have access to the easy to use digital platform accessible via phone, tablet and PC. We look forward to you joining us!
The conference theme, "ITS Innovation Creating Liveable Communities", will demonstrate Australia's new initiatives and adapted learnings from the advances of our neighbouring megacities. Key topics to be covered include MaaS, Automated Vehicles, Data Analytics, Transport Inclusivity, and Network Development.